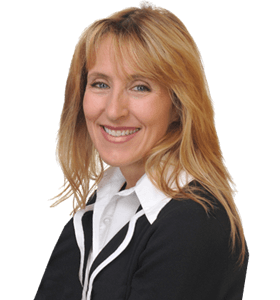 THE LOVE TEAM'S COMPETITIVELY SUPERIOR HOME SELLING EXPERIENCE
With the Love Team Home Selling System you get a competitively superior home selling experience that includes:
Free – Comparative Market Evaluation of your home to ensure appropriate pricing
Free

– Home Staging by a Certified Professional Home Staging Company
Free

– Landscaping/Yard clean up package
Free – Pre-Listing Home Inspection to reduce purchase offer conditions, identify addressable issues that could materially impact the marketability of your home, ensure compliance with Ontario's stringent disclosure requirements and circumvent resulting unexpected and costly closing delays.
Free – Home Sale Preparation Consultation of up to two hours with a Certified Interior Design Consultant who will provide you with a Home Sale Preparation Plan to affordably enhance your property and home's appeal to the widest range of prospective buyers
GET YOUR FREE HOME EVALUATION
Maximum Market Exposure for your home to the widest spectrum of buyers including:
Listing on MLS and Toronto Real Estate Board 24 hours a day 7 days a week.
List Property on multiple C21 websites and 8 URLs with Google Search Optimization.
Place listing on HOT List for 527 of Leading Edge Brokerage Agents.
Markham Economist Newspaper advertising.
Advertise in our Markham monthly newsletter – Milne Sherwood Report.
Additional Listings on Homefinder.ca, Craigslist, and Kijiji.
Conduct Open Houses (most weekends) done only by the Love Team.
Sign Post on your front lawn.
Neighbourhood Canvassing.
Field all sign calls and follow-up for all feed back with showing agents.
Hire professional photographer for photos.
Provide full virtual tour/slide show for MLS and Realtor.ca with music.
Design and print full colour, four page brochures of your home on heavy weight glossy paper.
Competitive Commission.
Over the years, I got to know Irene Love as she diligently passed out newsletters throughout the neighbourhood. I came to know her Team as competent, hard-working Agents who seek the best outcome for their clients and a win/win for all parties. In short, they are excellent sales reps who understand that it's about trust and relationship.
There were so many positives about Paul & Irene – ultimately it was the constant support for me as a woman on my own in a big house as I prepared the house for sale. Everything from ordering a dumpster to finding the best handyman, to the kind of light bulbs to purchase. Paul even arrived one day with sample backsplash tiles that he'd picked up for me. Another time he climbed up on the roof to replace a piece of the aluminum siding that had fallen off.
I did not have worries at any time with Paul & Irene. I knew from the start that they would get the job done and ensure it went well.
My needs were far exceeded in the area of third party referrals (lawyers, handyman and gas fitter) Paul and Irene take their responsibility as a partner in the selling process very seriously. They work hard for their commission.
Paul and Irene really helped to alleviate most of the stress in the selling process. They allowed me the time I needed without pressure to prepare for the sale. They held my hand along the way with various challenges and bumps. They let me know what to expect next, so there were no surprises. They stayed in touch afterwards to help me decide where to go next and assisted in that process.
I was very impressed with the pre-home inspection, an important, value added feature that was included (and helped in the sales process)
I wouldn't hesitate to recommend the Irene Love Team to my friends, family and neighbours. They really understand the market conditions and how to ensure the best outcome for their clients. They go over and above to assist in every way. They really care about their reputation and therefore their clients.