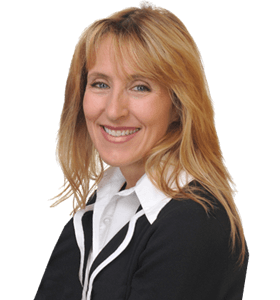 Your needs are important
Before we schedule home showings in person, we will take some time to understand your wants and goals, preferred neighbourhoods, price range and time frame. I will help you prioritize which features are most important to your lifestyle, whether it is highly-rated schools or proximity to certain amenities such as parks, health care or recreation facilities. In addition, I will explain what you can expect during the entire home buying process, answer any of your questions and address your concerns.
Neighbourhood Expertise
When it comes to finding the right neighbourhood, I can personally help you choose the area that is most appropriate for you and your family. Having lived and worked in Markham for 35 years, I truly know its communities, as well as the features and amenities that each area offers.
Knowledge and Guidance
I have a wealth of experience and knowledge which will educate you on all aspects of buying your next dream home. In addition, my house smarts will guide you through the viewing process to show you features you may not have noticed or issues that may have gone unnoticed.
Support at Every Phase
My Clients best interests, needs, preferred options for closing dates and conditions are always at the forefront when I'm negotiating property purchases. My team will handle the never ending list of details and we can help you in your home transition process if you are up or downsizing.
Extensive Network of Support
I have a large network of local trades & professionals who will be able to assist you with essential services when buying a home in Markham. From qualified home inspectors, mortgage appraisers, lawyers, cleaners, movers, design consultants and contractors, my connections will be there to help you once you take possession of your home.
Expert Negotiations
My top negotiation skills are a valuable asset that will assist you in situations such as purchases in multiple offers, estate purchases, freehold property, condominium property,. In addition, I will explain the purpose for each of the clauses in the Offer to Purchase to include the best outcome for you in terms of payment arrangements and conditions.
Seamless Closings
To guide you safely and comfortably through the closing period, my team will assist me in arranging buyer access visits to your new home, as outlined in the Agreement of Purchase and Sale. This will allow you to see your new home and take measurements, plan interior decorating, renovations and more. We will check in with you on a regular basis to make sure everything is going well and that you are prepared for the big move.
Dedicated Follow-up
My services do not end when you have unpacked all the boxes. Please know that I am still just a phone call or email away to help you with any questions, concerns, or outstanding issues you may have with your new property.
We chose Irene and Paul because they sold our neighbours home two doors down, who were very happy with their service. We were impressed with the Marketing Plan that they employed as well as the professional photographer and competitive commission rate.
We really felt like we sailed through the whole process with little to no worries and showings were stress free.
The Irene Love Team also referred us to a courteous and excellent moving company.
We continue to recommend them to other neighbours and all of our friends.