Irene Love has been a resident of York Region for the last 34 years and has called Markham home for most of those years, together with her family: Paul, Chris & Victoria
Irene hit the road running in her first 5 years in Real Estate, earning several sales awards including Master Emerald Distinction. In her next two years, she raised the bar again by earning the Century 21 Centurion Sales Award for top 5% of all sales in Canada.
By 2016, In only 8 short years, Irene continued to surpass all previous sales records by earning the Century 21 Double Centurion Award ranking her in the top 1% of all Century 21 Agents Canada in 2016 and again in 2017 from approximately 9400 Realtors. Irene attributes her success to having a passion for Client care, powerful marketing strategies, a never ending attention to detail, and a dedicated team that helps to create an award winning experience.
If you're thinking of buying or selling – Trust the Irene Love Team!
We were glad that we decided to use the Irene Love Team as our Realtors. We met Irene in our neighbourhood and found her to be very friendly and sincere. Her Team put together a complete package to market and sell our home with minimal stress and were always available when we had any questions or concerns. Our house sold very quickly without any complications. We were so happy with their service that we referred them to a friend who was also completely happy and satisfied with the sale of her house. The Irene Love Team referred us to a real estate lawyer that did an excellent job at a reasonable price. We would highly recommend the Irene Love Team to anyone looking for honest and knowledgeable Agents!
An award winning Real Estate Agent, Irene is ranked as one of the top Real Estate Sales Representatives in Canada with Century 21. Together with her husband and professional partner Paul and daughter Victoria, she continues to raise the bar of success for her Clients. Irene is an extremely tough negotiator and gets immense satisfaction, turning Clients into happy home owners.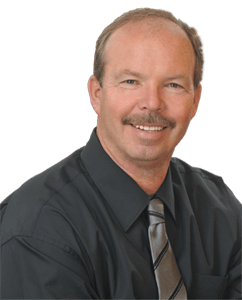 Paul is a proud partner to Irene, in marriage, and profession. Paul brings a wealth of knowledge and experience to the Team. After finishing a Mechanical Certification from Centennial College in 1986, Paul became a residential contractor, renovator and installer.
Over the years, his list of certifications and experience continued to grow with qualifications from the Provincial Fuel Safety Division and TSSA. As a result of this know-how, Paul mastered a true understanding of home construction and mechanical systems while developing a flair for design concepts in the home, related to renovation and construction.
Paul continued his "Love" for property as an investment, by getting Licensed as a Realtor and has helped to change the landscape of Real Estate in York Region over the last 10 years. Paul is also a Licensed Mortgage Agent, and has been helping families get financing to purchase the home of their dreams for many years.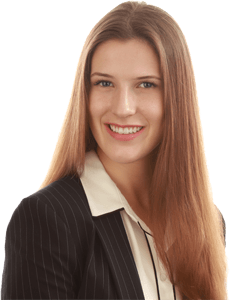 Victoria brings several years of experience in retail sales and the hospitality industry.
She is a Graduate of the Ted Rogers School of Business (Ryerson) with a Commerce Degree, specializing in Marketing Management with a Minor in Law and Retail Management.
Victoria's extensive knowledge of powerful marketing techniques, tactics and fluency in law, make her a formidable asset to the success of the Team. She recently joined the Irene Love Team to build on this underpinning of skill and upholds a standard that goes above and beyond.