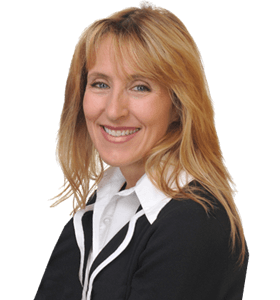 GET YOUR FREE HOME EVALUATION
My passion for selling real estate in Markham started over 10 years ago and grows each and every day as my clients' real estate dreams and successes are realized. Hard work, enthusiasm and relentless attention to detail are the foundations of my success which have brought me to the top 1% of my industry. Selling your home in Markham's real estate market is a major endeavor and having the guidance of an experienced professional is not just helpful, it is absolutely necessary.
Customizing your experience
Every client is as unique as their home, which is why I will work with you to understand your specific situation, your expectations and your goals from start to finish. My top ranked Team is comprised of experienced professionals, who are dedicated to providing the utmost level of service and going above and beyond for my clients.
Comparative Market Analysis for you
Developing a value-based pricing strategy is key when I prepare the Comparative Market Analysis (CMA) for your property. I evaluate comparable properties which are recently sold in your neighbourhood, market trends and conditions along with the value of your home's distinctive features to provide you with a realistic idea of price.
Your Complete Advisor
There are several aspects to marketing your home successfully. This includes coordinating our Team to prepare your property, to hiring a professional photographer with colour brochures, online virtual tour and hiring a home inspector for a pre-listing home inspection. From targeting the correct demographic of buyers to negotiating offers, I develop a personalized plan that will guide you through the process with minimal stress and disruption.
Your Neighbourhood Expert
Having lived in Markham for the last 35 years, my wealth of knowledge about our city's diverse and family friendly neighbourhoods is extensive. My ability to highlight their distinct charms and features will help to showcase your home.
Your Extensive Marketing Plan
My comprehensive and powerful multi-layered marketing approach to selling real estate in Markham ensures your property receives maximum exposure locally and world-wide through an extensive list of print, posted, direct mail and digital marketing tools.
Your Consistent Communication
I will be in constant contact with you to keep you informed.You will receive regular communication and feedback on the progress of your sale and updates of anything, however minor or material in the process of actively marketing your property.
Your Leading Negotiator
When it is time to negotiate, I ensure the deal is completed skillfully and that all conditions are in your best interest. My knowledge and proficiency are key in steering all parties to the best possible outcome and the highest sale price for your property.
Your Dedicated Follow Up
After the sale of your property has closed, I will continue to touch base with you to see if there is any additional assistance that you require.
It was a real pleasure working with Irene and Paul to sell our home. They are very knowledgeable of the area and took the time to guide us in what had to be done to prepare the property for sale.
They explained the sales process in detail, so we knew what to expect. They used their excellent negotiation skills to get us more money than we expected and were also able to close the deal quickly. We would highly recommend Irene and Paul to anyone who is looking to list their home for sale.